Phoenix Leather Sofa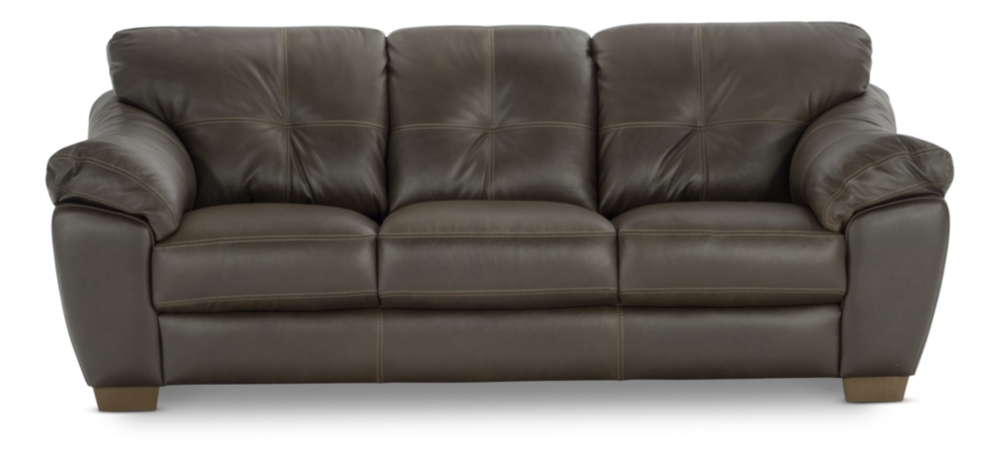 View larger and additional images
100% leather, the Phoenix sofa is available as shown plus it can be custom ordered from numerous other leather choices. A matching loveseat, chair, ottoman and cocktail ottoman are also stocked.
Features
100% Leather
Premium Webbing Suspension
High Resiliency Foam
Fully Padded Sides & Back
Custom Orders Welcome
Dimensions
Additional Attributes
Color: Brown/Tan/Taupe
Custom Orders: Available
Material: Leather
Size: Over 88"
Style: Casual, Contemporary/Urban
Type: Stationary
Collection: Phoenix Leather Group
Sku : 2621565
Preferred Customer
Sale $1,349.99
Sale $1,499.99
Reg. $2,149.99
Enter ZIP Code to Check Availability and to add this item to your cart.
Shipping & Availability
Delivery
Please enter zip code above to view delivery information.
Available for Pickup In
Please enter zip code above to view availability.
Displayed In
Minneapolis/St. Paul
Minnesota
Wisconsin
North Dakota
South Dakota
Iowa
Also in this Collection
We also recommend
This item is also available in these packages