Kalispell Dresser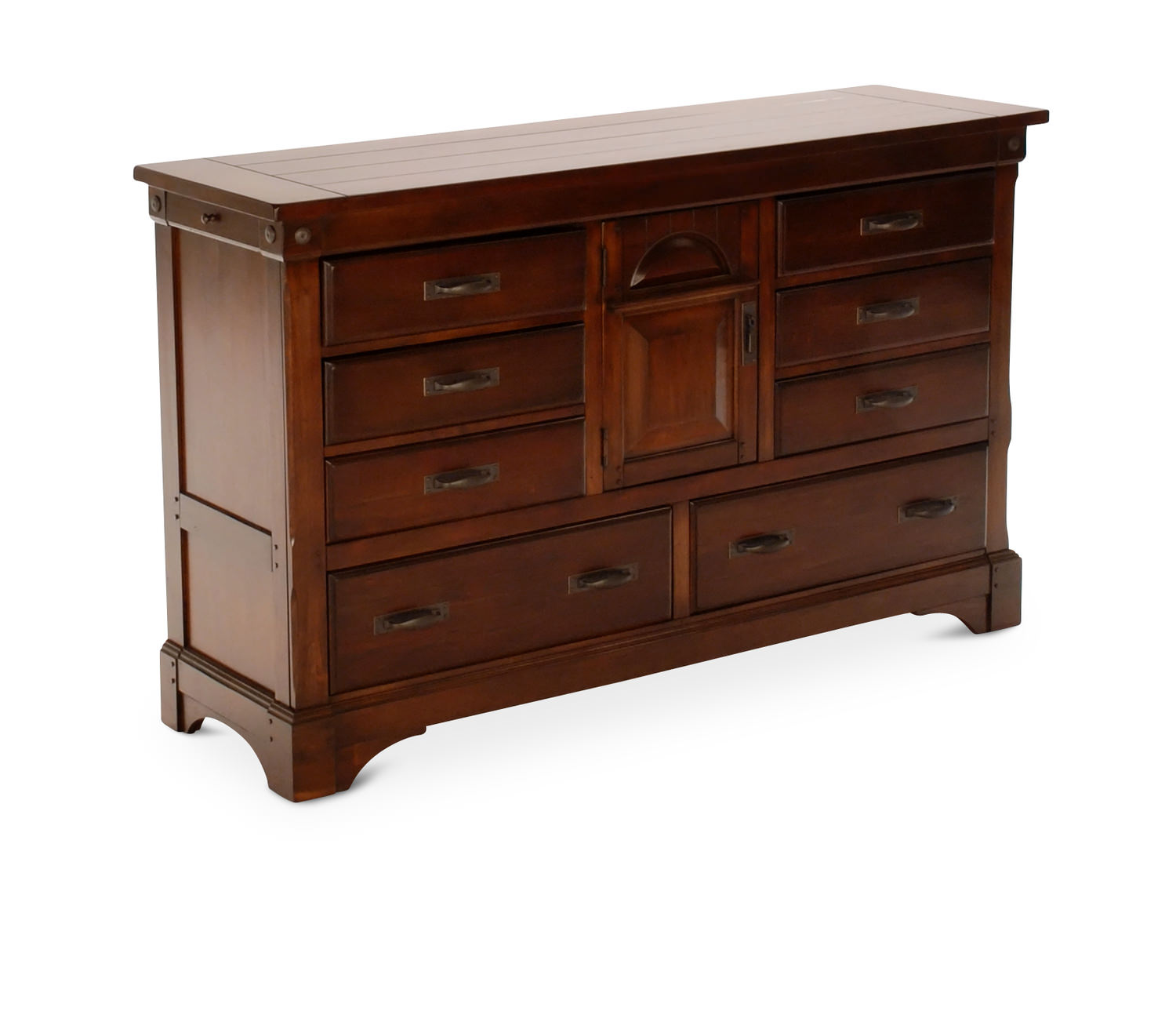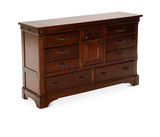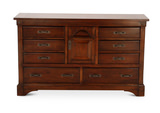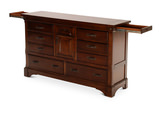 The Kalispell dresser features mahogany solids and veneers with a warm finish and forged metal hardware to create a rustic lodge style. The dresser has two secret side compartments and a center door to create a unique look and add functionality. The dresser also has six small drawers and two large drawers. Drawers are constructed with English dovetail construction and feature full extension drawer glides for maximum storage and accessibility.
Features
Mahogany Solids And Veneers
Full Extension Drawer Glides
English Dovetail (front/back)
Dust Proof Drawers
Dimensions
Additional Attributes
Category: Master Bedroom
Color/Finish: Dark
Material: Mahogany
Style: Casual, Cottage/Country, Traditional, Transitional
Type: Dresser
Collection: Kalispell Collection
Sku : 760728
Sale $899.99
Reg. $1,289.99
Enter ZIP Code to Check Availability and to add this item to your cart.
Shipping & Availability
Delivery
Please enter zip code above to view delivery information.
Available for Pickup In
Please enter zip code above to view availability.
Displayed In
Minneapolis/St. Paul
Minnesota
Wisconsin
North Dakota
South Dakota
Iowa
Also in this Collection
This item is also available in these packages