Rafferty Chairside End Table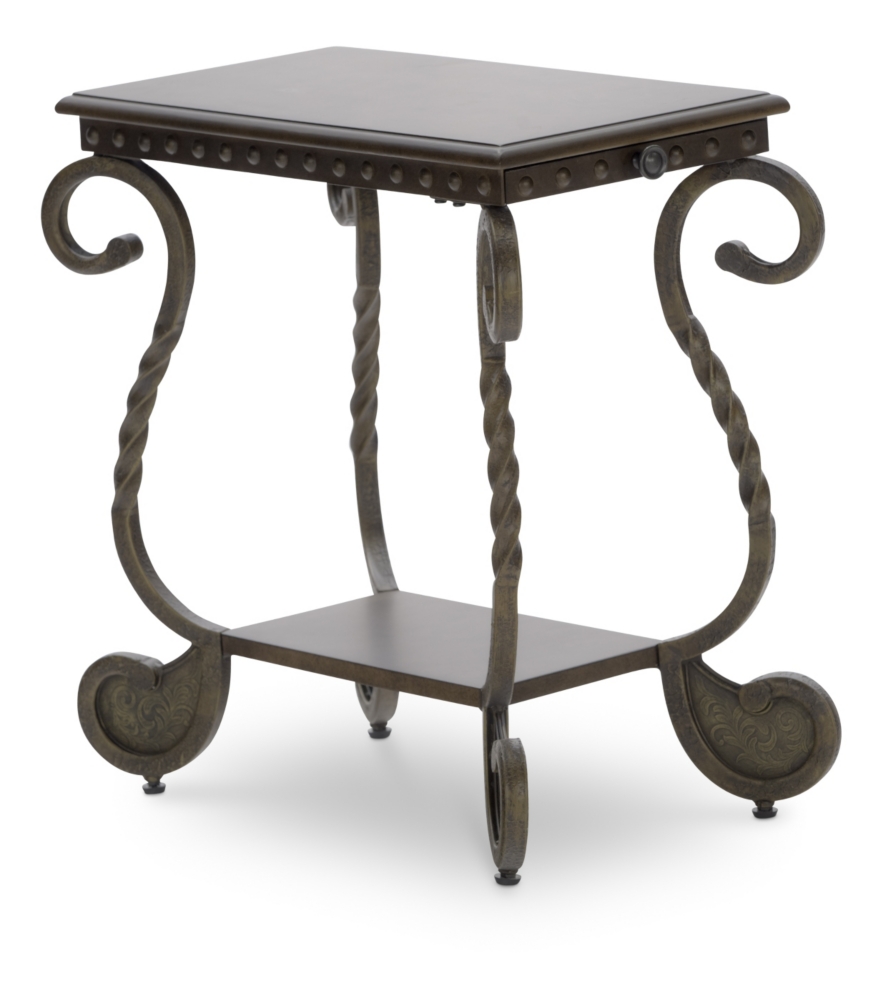 View larger and additional images
A lot of look for a great value, this chairside table features wrought ironbase and inlaid top. Round end table, cocktail table and sofa table also stocked.
Features
Decorative Metal Inlay Top
Nailhead Trim
Twist Square Metal Leg Detail
Hand Applied Finishes
Some Assembly Required
Dimensions
Additional Attributes
Sku: 2730949
Sale $129.99
Reg. $189.99
Enter ZIP Code to Check Availability and to add this item to your cart.
Shipping & Availability
Delivery
Please enter zip code above to view delivery information.
Available for Pickup In
Please enter zip code above to view availability.
Displayed In
Minneapolis/St. Paul
Minnesota
Wisconsin
North Dakota
South Dakota
Iowa
Also in this Collection