Palomino Twin Captains Bed with drawers on one side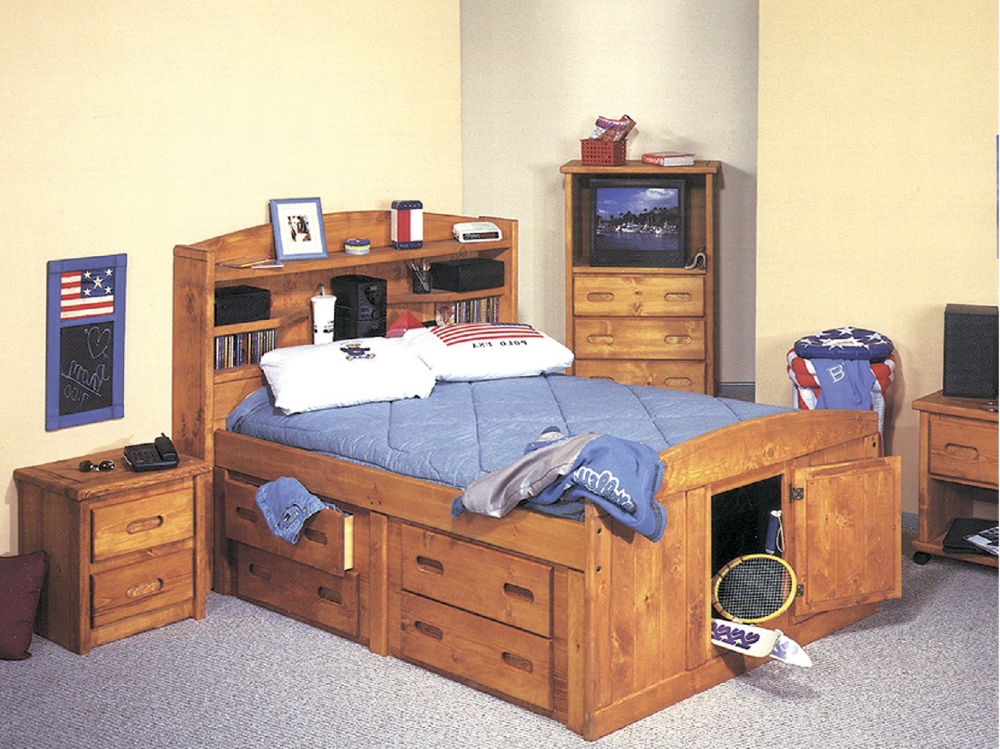 View larger and additional images
Solid pine twin captain's bed with bookcase headboard and 4 drawer captain's pedestal. Storage compartment at foot of bed only available with full size. Matching furniture also on sale. Solid pine bunkhouse collection features solid wood construction that is made in the USA. Also available in full size.
Features
Twin Captains Bed Includes:
Hdbd,ftbd,frame,slat Kit And
Underbed 4 Drw Storage Unit
Full 9910314
Additional Attributes
Color/Finish: Medium
Material: Pine
Size: Twin
Style: Casual, Cottage/Country, Traditional, Transitional
Type: Bookcase, Platform, Storage
Collection: Bunkhouse Collection
Sku: 9910313
Sale $499.99
Reg. $719.99
Enter ZIP Code to Check Availability and to add this item to your cart.
Shipping & Availability
Delivery
Please enter zip code above to view delivery information.
Available for Pickup In
Please enter zip code above to view availability.
Displayed In
Minneapolis/St. Paul
Also in this Collection
This item is also available in these packages