New Classic Twin Over Full Bunk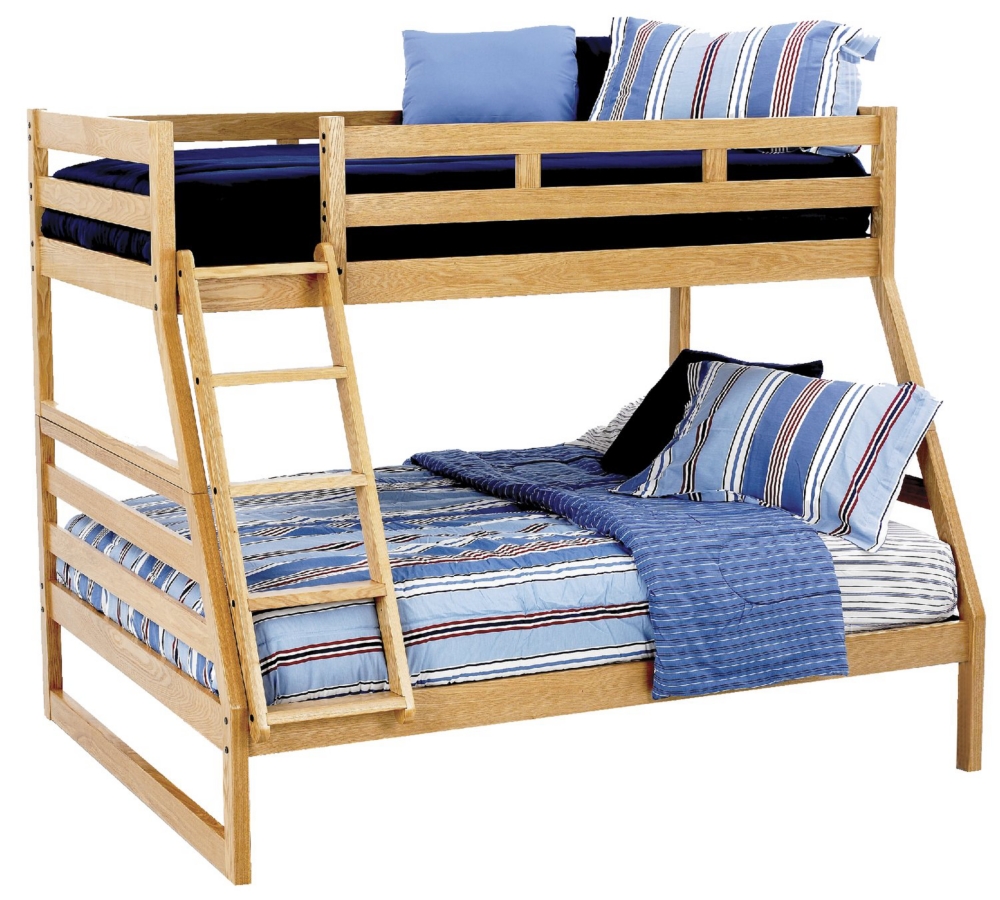 View larger and additional images
Solid oak arched bunk bed that features a complete wood slat system for both the top and bottom bed, extra-sturdy safety guard rails and the option of seperating the bunks into a twin and full bed. Mattresses are optional.
Features
Twin Over Full Bunk Bed
Includes: Top And Bottom
And Panels With Siderails,and
Twin And Full Slat Kits
Additional Attributes
Color/Finish: Light, Medium
Material: Oak
Size: Twin over Full
Style: Casual, Cottage/Country, Traditional, Transitional
Type: Spindal/Slat
Collection: Oak Collection
Sku : 9910454
Sale $449.99
Reg. $719.99
Enter ZIP Code to Check Availability and to add this item to your cart.
Shipping & Availability
Delivery
Please enter zip code above to view delivery information.
Available for Pickup In
Please enter zip code above to view availability.
Displayed In
Minneapolis/St. Paul
Minnesota
Wisconsin
South Dakota
Iowa