Barolo 72" Executive Desk by Aspenhome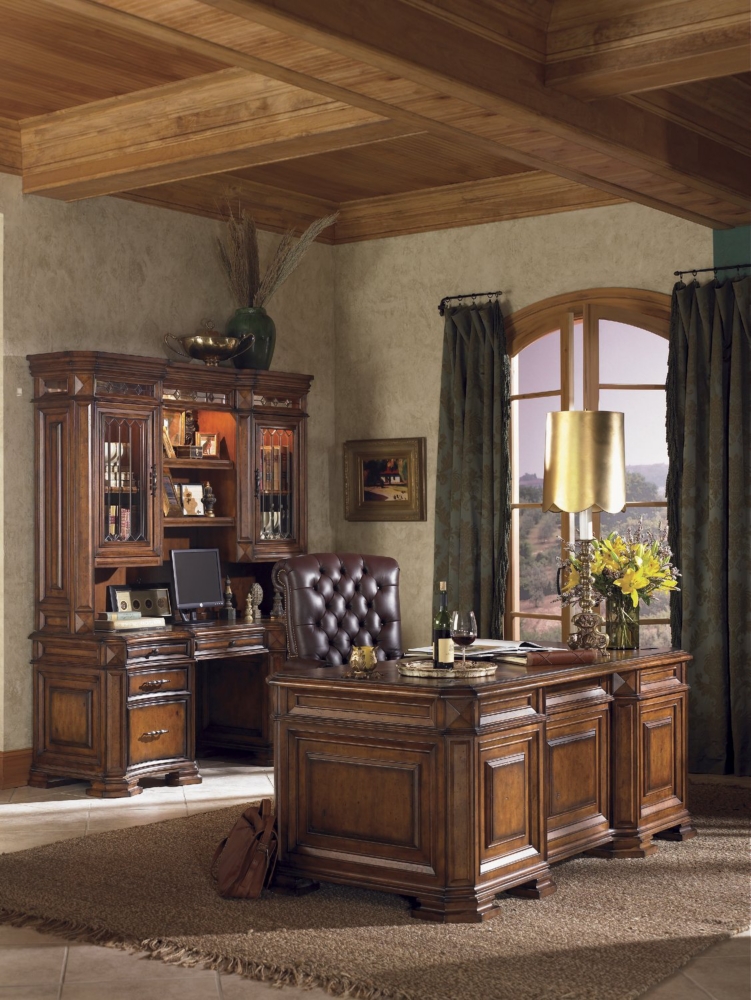 View larger and additional images
This elegant executive desk is designed with Old World, Italian inspiration. It includes raised panels with rich distressing and burnishing over a tobacco finish. Crafted from pecan veneers with walnut inlays and hardwood solids. Bookcases, files and a matching executive credenza will complete your executive office.
Features
Additional Attributes
Color/Finish: Dark, Medium
Style: Traditional
Type: Executive
Wood: Mahogany
Collection: Barolo Executive Office
Sku: 9937606
Sale $1,799.99
Reg. $2,599.99
Enter ZIP Code to Check Availability and to add this item to your cart.
Shipping & Availability
Delivery
Please enter zip code above to view delivery information.
Available for Pickup In
Please enter zip code above to view availability.
Displayed In
Minneapolis/St. Paul
North Dakota
South Dakota
Also in this Collection
This item is also available in these packages