Studio Black Queen Bedroom Suite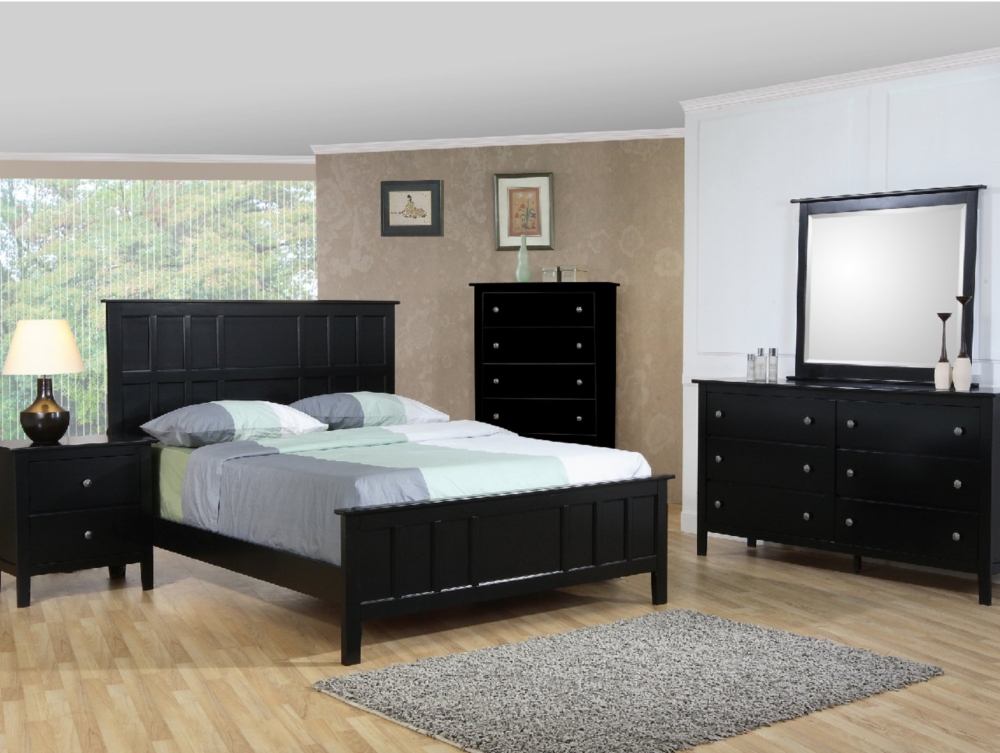 View larger and additional images
The Studio Collection bedroom suite features a modern style through a blend of clean lines and simple design elements with an updated black finish. All drawers feature full extension drawer glides for maximum storage and durability. Queen bedroom suite includes bed, dresser, mirror and nightstand. Also available in king size.
Features
Studio Black Queen Panel
Bedroom Suite Includes:
Headboard, Footboard, Rails,
Dresser, Mirror & Nightstand
Additional Attributes
Color/Finish: Painted
Material: Hardwood
Size: Queen
Style: Casual, Contemporary/Urban, Transitional
Type: Panel
Collection: Studio Black Collection
Sku : 9907556
Sale $999.99
Reg. $1,449.99
Enter ZIP Code to Check Availability and to add this item to your cart.
Shipping & Availability
Delivery
Please enter zip code above to view delivery information.
Available for Pickup In
Please enter zip code above to view availability.
Displayed In
Minneapolis/St. Paul
Minnesota
Wisconsin
North Dakota
South Dakota
Also in this Collection
This item is also available in these packages