Craftsman Home Cocktail Table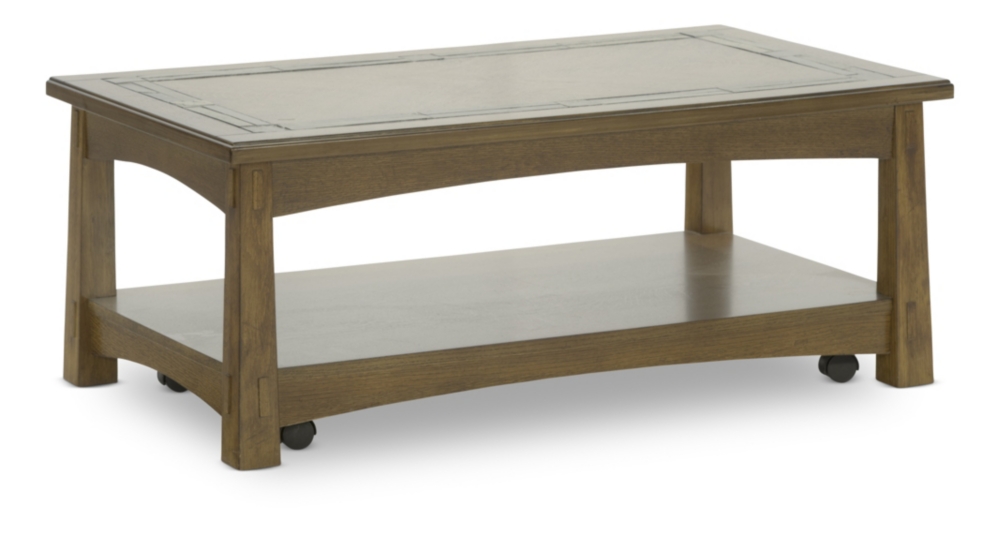 View larger and additional images
Mission style cocktail table has a wood framed top with slate tile border and panel insert and a lower display shelf. Matching end table, chairside table and sofa table are also available.
Features
Slate Inlay
Shelf For Display
Distressed Finish
Mission Style
Dimensions
Additional Attributes
Color/Finish: Medium
Material: Wood
Style: Mission
Collection: Craftsman Home Occasional
Sku: 2750752
Sale $329.99
Reg. $479.99
Enter ZIP Code to Check Availability and to add this item to your cart.
Shipping & Availability
Delivery
Please enter zip code above to view delivery information.
Available for Pickup In
Please enter zip code above to view availability.
Displayed In
Minneapolis/St. Paul
Minnesota
Wisconsin
North Dakota
South Dakota
Also in this Collection