Amish Mission Quartersawn White oak table and 4 side chairs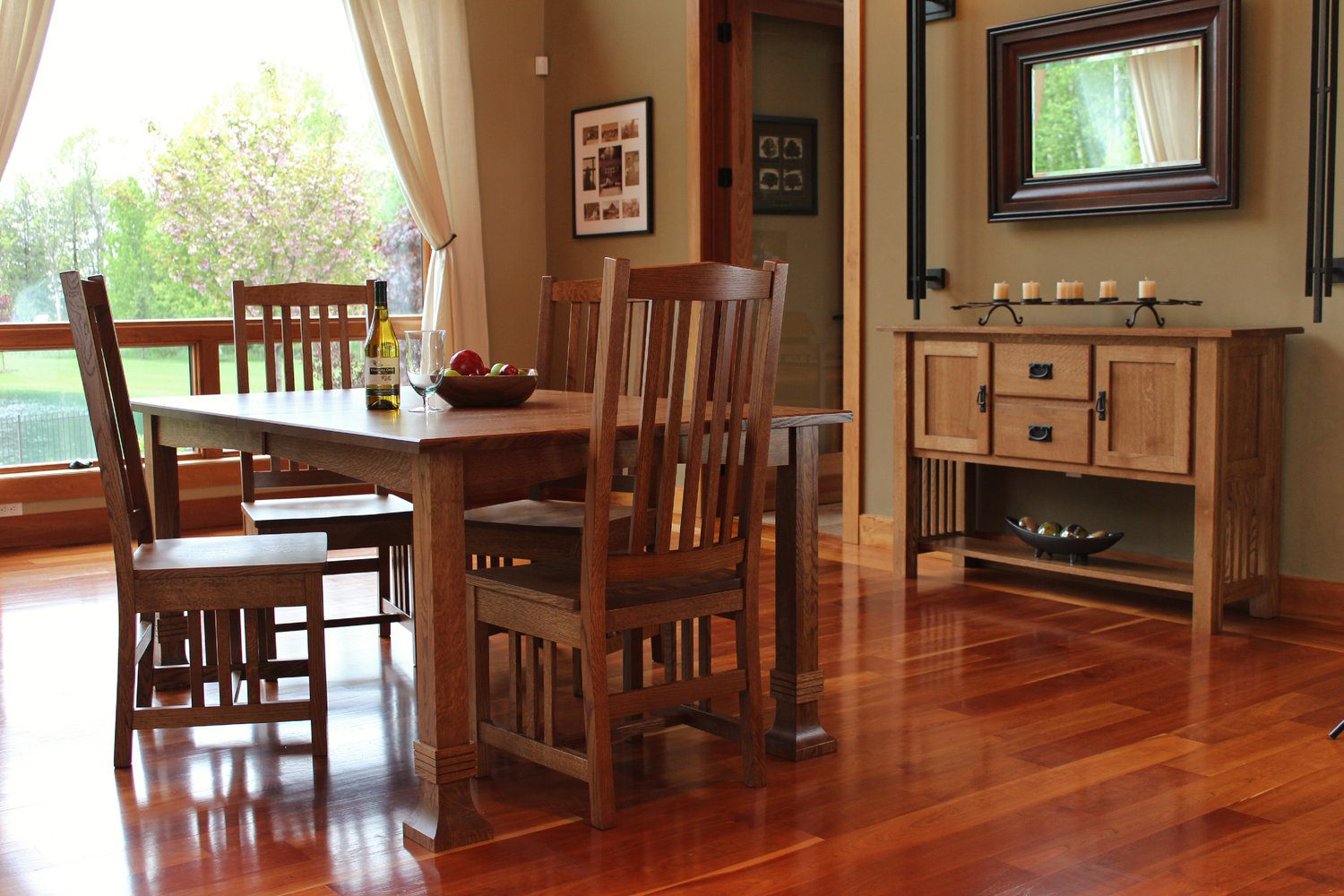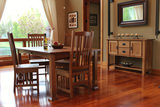 Solid quartersawn white oak dining table is 42" x 66" and has 1-18" leaf. Additional leaves are available so the table can extend to 108". Set includes table with 1 leaf and 4 side chairs. Made by Amish Craftsmen.
Features
Additional Attributes
Color/Finish: Medium
Height: Regular, 30"
Size: Seats 10 or more, Seats 2 to 4, Seats 6 to 8
Style: Mission
Tabletop: Wood
Wood: Quartersawn White Oak
Collection: Amish Mission
Sku : 9923676
Sale $2,609.99
Reg. $3,999.99
Enter ZIP Code to Check Availability and to add this item to your cart.
Shipping & Availability
Delivery
Please enter zip code above to view delivery information.
Available for Pickup In
Please enter zip code above to view availability.
Displayed In
Minneapolis/St. Paul
Minnesota
Wisconsin
North Dakota
South Dakota
Iowa
Also in this Collection
We also recommend
This item is also available in these packages