Sedona square extension table with 4 side chairs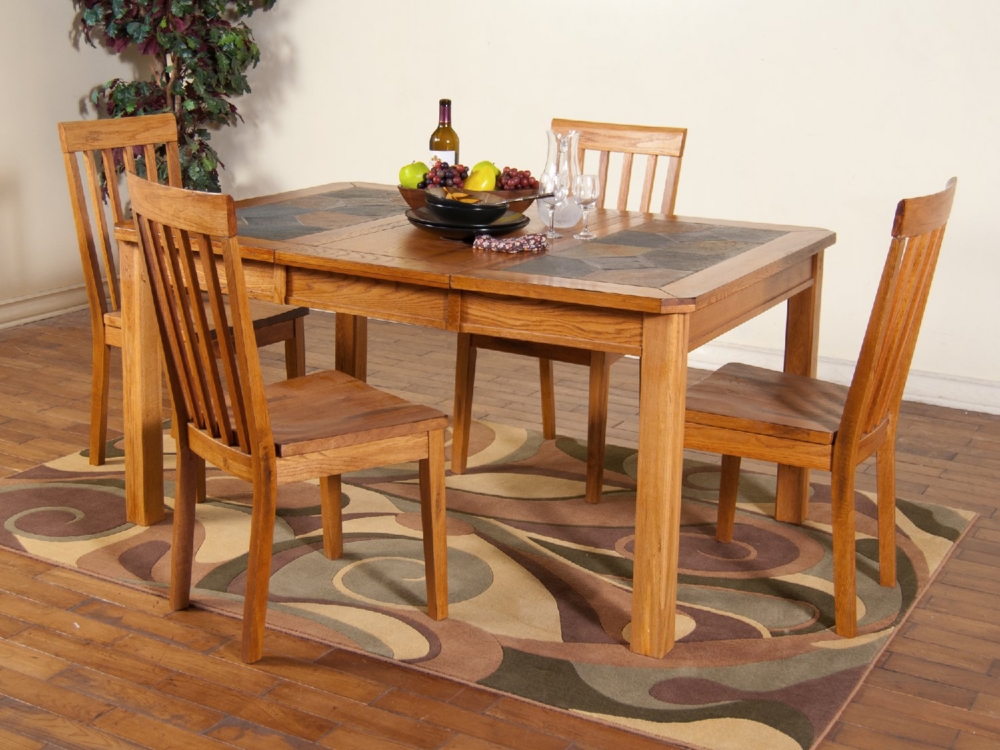 View larger and additional images
Just what you want! This 42" square oak table has slate inserts. It opens to 42" x 60. Set includes table and 4 solid oak side chairs. Also stocked as a counterheight table with matching counterstools.
Features
Additional Attributes
Color/Finish: Medium
Height: Regular, 30"
Size: Seats 2 to 4, Seats 6 to 8
Style: Casual, Transitional
Tabletop: Stone/Tile, Wood
Wood: Oak
Collection: Sedona Oak Dining
Sku : 9923367
Sale $809.99
Reg. $1,299.99
Enter ZIP Code to Check Availability and to add this item to your cart.
Shipping & Availability
Delivery
Please enter zip code above to view delivery information.
Available for Pickup In
Please enter zip code above to view availability.
Displayed In
Also in this Collection
We also recommend
This item is also available in these packages