Vogue Queen Panel Bedroom Suite With One Plain Rail And One Storage rail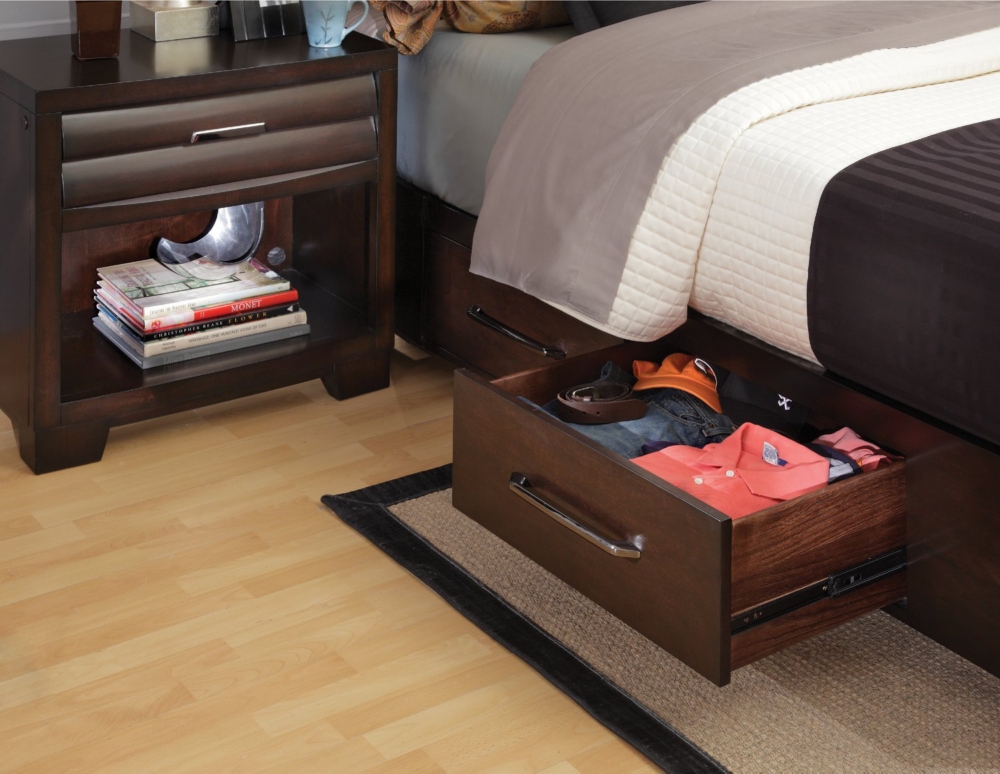 View larger and additional images
The Vogue group combines extraordinary functionality and design at a suprisingly affordable price. Smokey nickel hardware serves as a jewelry to the concave and louvered drawer fronts. Each featured piece is designed to appeal to the younger generations need for gadget charging media consumption and entertaining. Pieces also serve multiple functions for future use. Create your own combination for your needs; two plain rails, two storage rails or one of each. This set includes queen bed with one side storage and the other a plain rail, dresser, mirror and nightstand.
Features
Additional Attributes
Color/Finish: Dark
Material: Cherry
Size: Queen
Style: Contemporary/Urban, Transitional
Type: Panel, Storage
Collection: Vogue Bedroom
Sku: 9950588
Sale $2,599.99
Reg. $3,799.99
Enter ZIP Code to Check Availability and to add this item to your cart.
Shipping & Availability
Delivery
Please enter zip code above to view delivery information.
Available for Pickup In
Please enter zip code above to view availability.
Displayed In
Minneapolis/St. Paul
Minnesota
Wisconsin
South Dakota
Also in this Collection
This item is also available in these packages