Baja Round Cocktail Table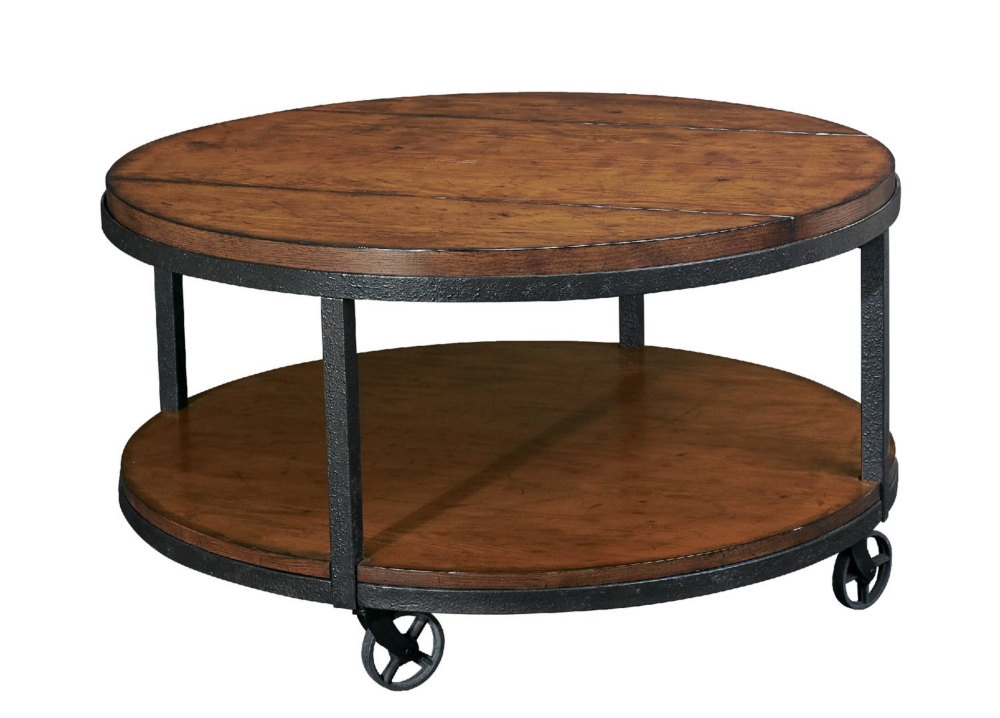 View larger and additional images
The Baja occasional group is a transitional collection with simplistic lines, alluring metal and heavily distressed finish that gives this group an authentic hand crafted feel. Crafted from poplar solids and rustic, distressed ash veneers. Other pieces stocked in this group.
Features
Poplar Solids & Ash Veneers
Heavily Rustic Distressing
Rustic Metal Accents
Castered
Dimensions
Additional Attributes
Color/Finish: Medium, Dark
Material: Wood, Metal
Style: Transitional
Collection: Baja Occasional
Sku: 5071082
Sale $399.99
Reg. $579.99
Enter ZIP Code to Check Availability and to add this item to your cart.
Shipping & Availability
Delivery
Please enter zip code above to view delivery information.
Available for Pickup In
Please enter zip code above to view availability.
Displayed In
Minneapolis/St. Paul
Minnesota
North Dakota
South Dakota
Iowa
Also in this Collection