American Mission II 12 Drawer Dresser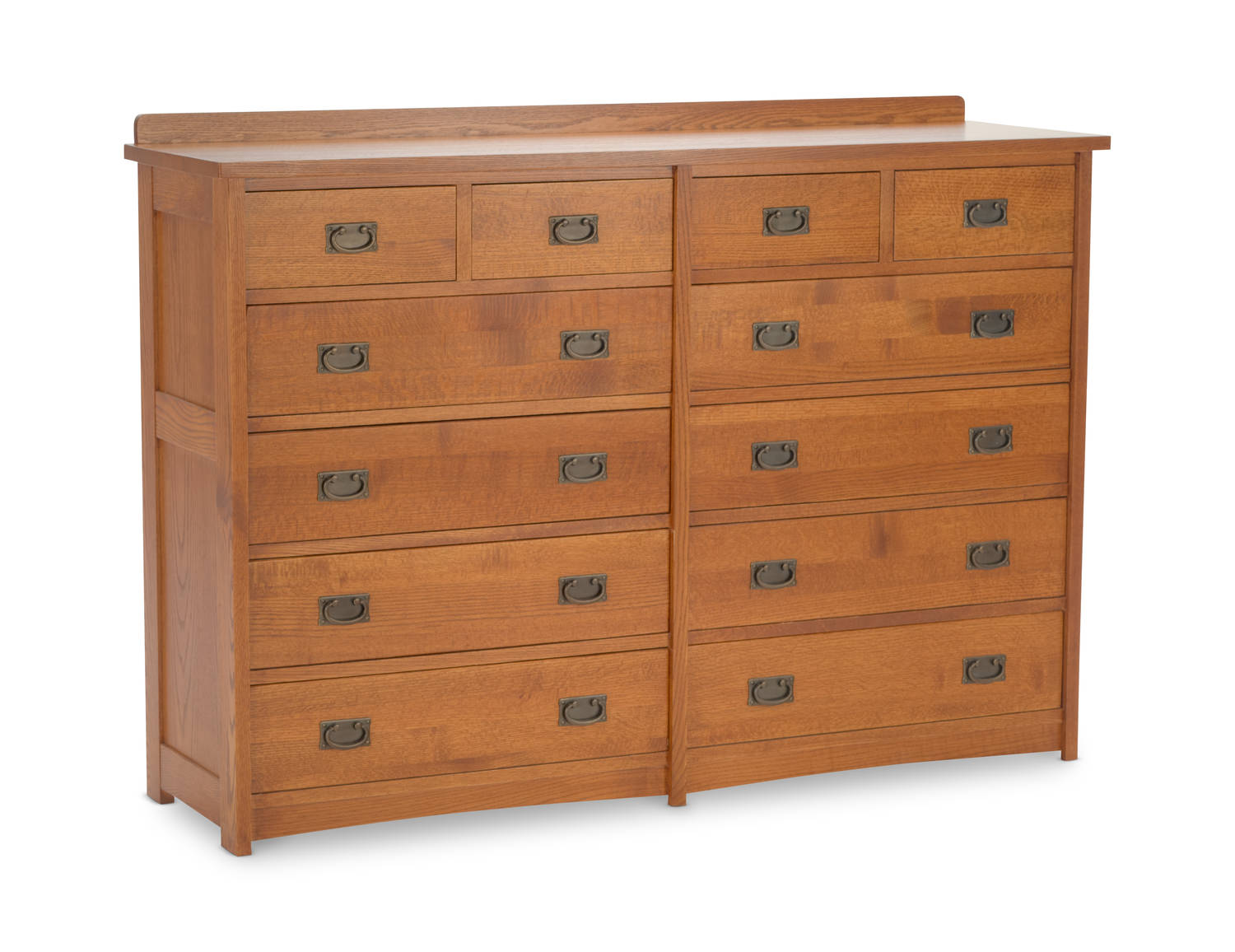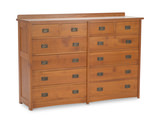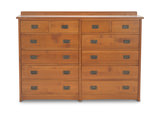 This handsome Arts and Crafts American Mission II collection is made in the USA. It focuses on comfort while indulging your need for style with minimal fuss. The collection features solid and veneer quarter sawn red oak with a rich warm finish which highlights the natural wood grain. The dresser offers an abundance of storage with four small drawers and eight larger drawers. The drawers are joined with English dovetail construction and the bottom drawers are lined with cedar. Each drawer features full extension side mounted drawer glides for maximum durability, accessibility and storage. The simple understated lines of the dresser are accented with burnished hardware.
Features
Quarter Sawn American Oak
#80 Finish,m16 Hardware
Full Extension Drawer Glides
Solid Cedar Bottom Drawers
Made In The Usa
Dimensions
Additional Attributes
Category: Master Bedroom
Color/Finish: Dark, Medium
Material: Hardwood, Oak, Quartersawn White Oak
Style: Casual, Cottage/Country, Mission, Traditional, Transitional
Type: Dresser
Collection: American Mission Ii
Sku : 720988
Sale $1,169.99
Reg. $1,999.99
Enter ZIP Code to Check Availability and to add this item to your cart.
Shipping & Availability
Delivery
Please enter zip code above to view delivery information.
Available for Pickup In
Please enter zip code above to view availability.
Displayed In
Minneapolis/St. Paul
Minnesota
Wisconsin
North Dakota
South Dakota
Iowa
Also in this Collection
This item is also available in these packages