American Mission II Queen Bedroom Suite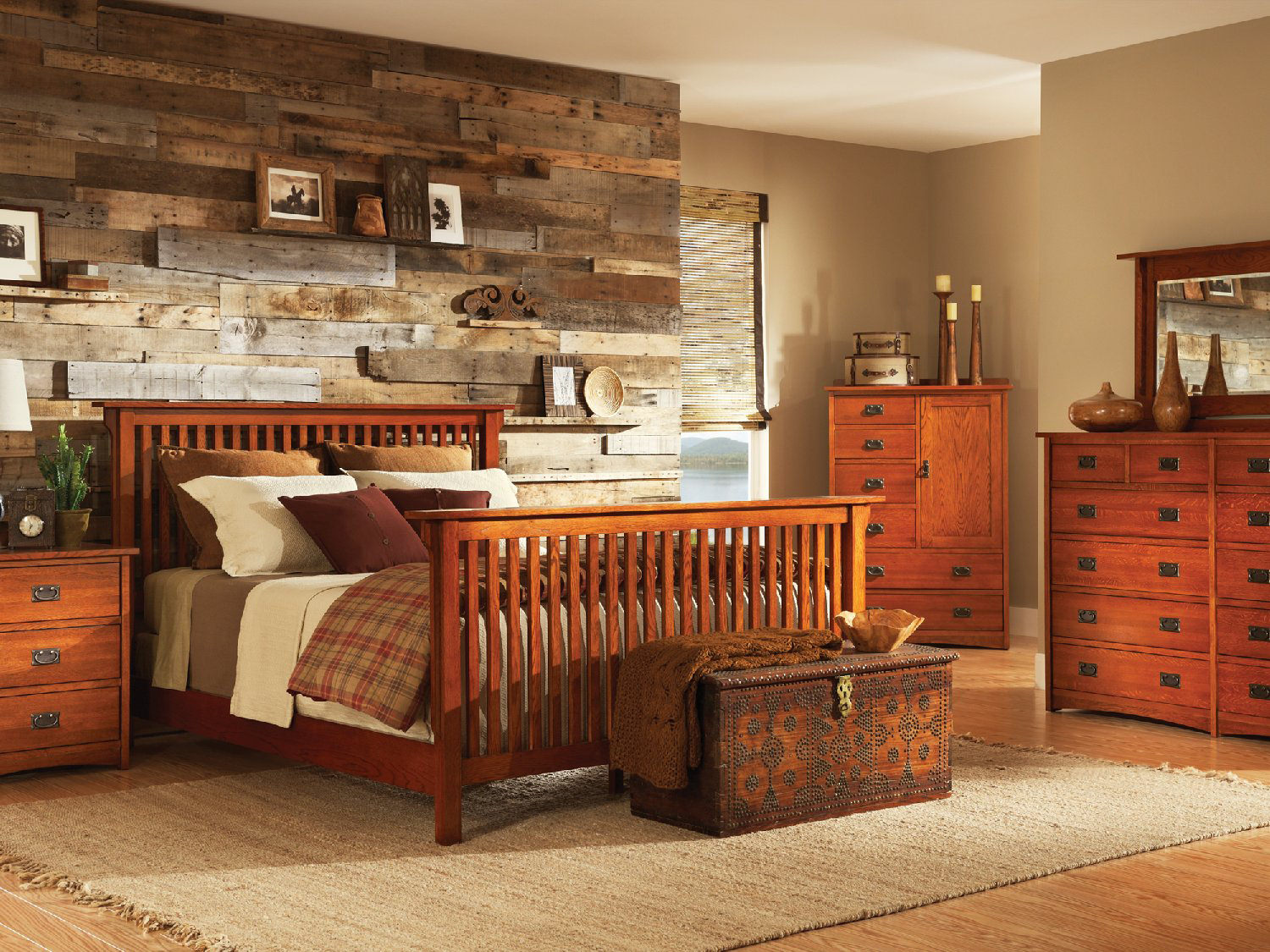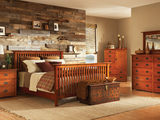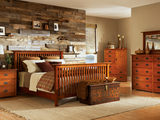 This handsome Arts and Crafts American Mission II queen slat bedroom suite is made in the USA. It focuses on comfort while indulging your need for style with minimal fuss. The collection features solid and veneer quarter sawn red oak with a rich warm finish which highlights the natural wood grain. The queen slat bedroom suite includes bed, dresser, mirror and nightstand. Also available in king size.
Features
Additional Attributes
Color/Finish: Dark, Medium
Material: Hardwood, Oak, Quartersawn White Oak
Size: Queen
Style: Casual, Cottage/Country, Mission, Traditional, Transitional
Type: Spindle/Slat
Collection: American Mission Ii
Sku : 9907239
Sale $2,399.99
Reg. $3,699.99
Enter ZIP Code to Check Availability and to add this item to your cart.
Shipping & Availability
Delivery
Please enter zip code above to view delivery information.
Available for Pickup In
Please enter zip code above to view availability.
Displayed In
Minneapolis/St. Paul
Minnesota
South Dakota
Also in this Collection
This item is also available in these packages