Heritage Court Queen Leather Bedroom Suite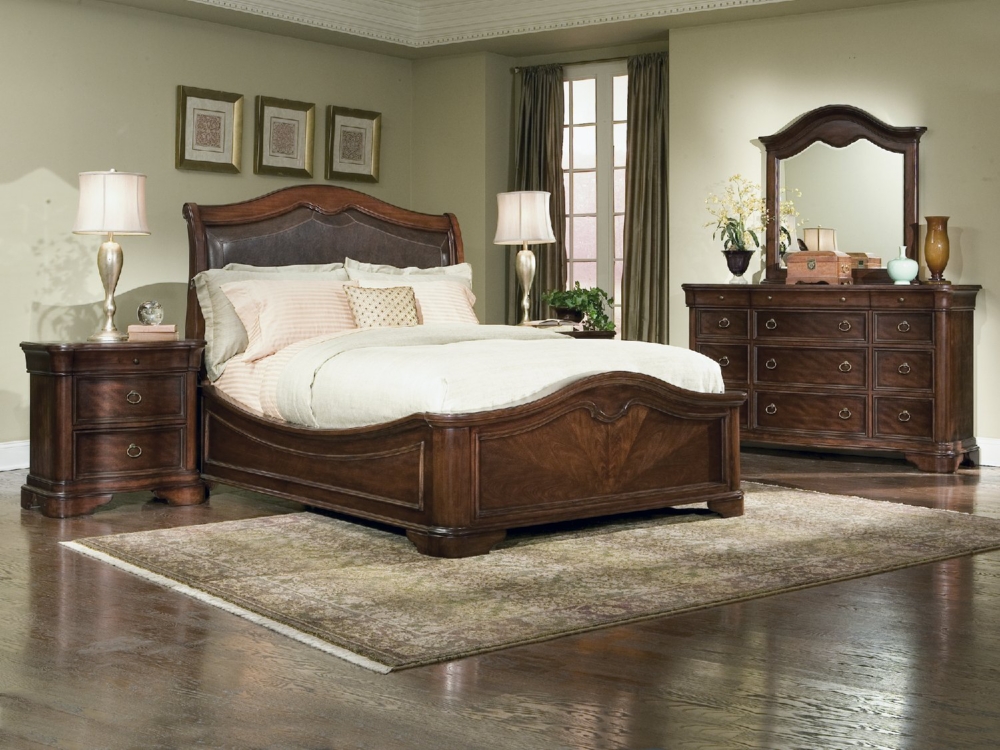 View larger and additional images
Make a statement in your bedroom with this gorgeous leather upholstered platform bed. Blending dark brown leather and Mahogany veneers with a rich cocoa brown wood finish creates a sumptuous look that would instantly add warmth to any home. A definitive highlight of the collection is the unmistakable arched profile that is used throughout the collection that adds grandeur and sophistication to every piece. No detail was overlooked in this collection, and unexpected features and great storage capabilities were integrated seamlessly into the well-thought design and style. Case pieces offer lots of storage with a touch of sophistication. Suite includes bed, dresser, mirror and nightstand.
Features
Additional Attributes
Color/Finish: Dark, Medium
Material: Hardwood, Mahogany
Size: Queen
Style: Traditional
Type: Panel
Collection: Heritage Court Bedroom
Sku: 9950401
Sale $2,799.99
Reg. $3,999.99
Enter ZIP Code to Check Availability and to add this item to your cart.
Shipping & Availability
Delivery
Please enter zip code above to view delivery information.
Available for Pickup In
Please enter zip code above to view availability.
Displayed In
Minneapolis/St. Paul
Minnesota
Iowa
Also in this Collection
This item is also available in these packages