Guiselle Reclining Sofa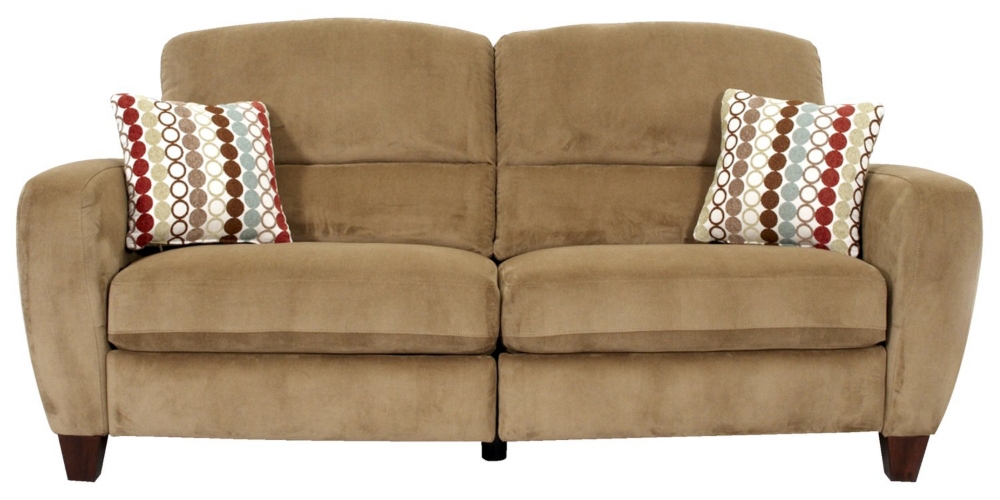 View larger and additional images
A stylish contemporary group that reclines, the Guiselle motion upholstery collection takes a chic modern look and transforms it into comfortable reclining furniture that certainly will enhance any living space. Group pieces include a reclining sofa, reclining loveseat and pushback reclining chair. As a bonus, we stock all 3 motion pieces in 3 colors, paprika, seafoam and brownstone.
Features
Looks Like A Stationary Sofa
Comfortable Recliners
Easy To Move - Removeable Back
Heavy Duty Mechanism
Accent Pillows Included
Dimensions
Additional Attributes
Color: Brown/Tan/Taupe
Custom Orders: Unavailable
Material: Fabric
Size: 82" and less
Style: Casual, Contemporary/Urban
Type: Reclining
Collection: Guiselle Motion Group
Sku : 4410742
Preferred Customer
Sale $629.99
Sale $699.99
Reg. $999.99
Enter ZIP Code to Check Availability and to add this item to your cart.
Shipping & Availability
Delivery
Please enter zip code above to view delivery information.
Available for Pickup In
Please enter zip code above to view availability.
Displayed In
Minneapolis/St. Paul
Wisconsin
We also recommend