Monroe Gentleman's Chest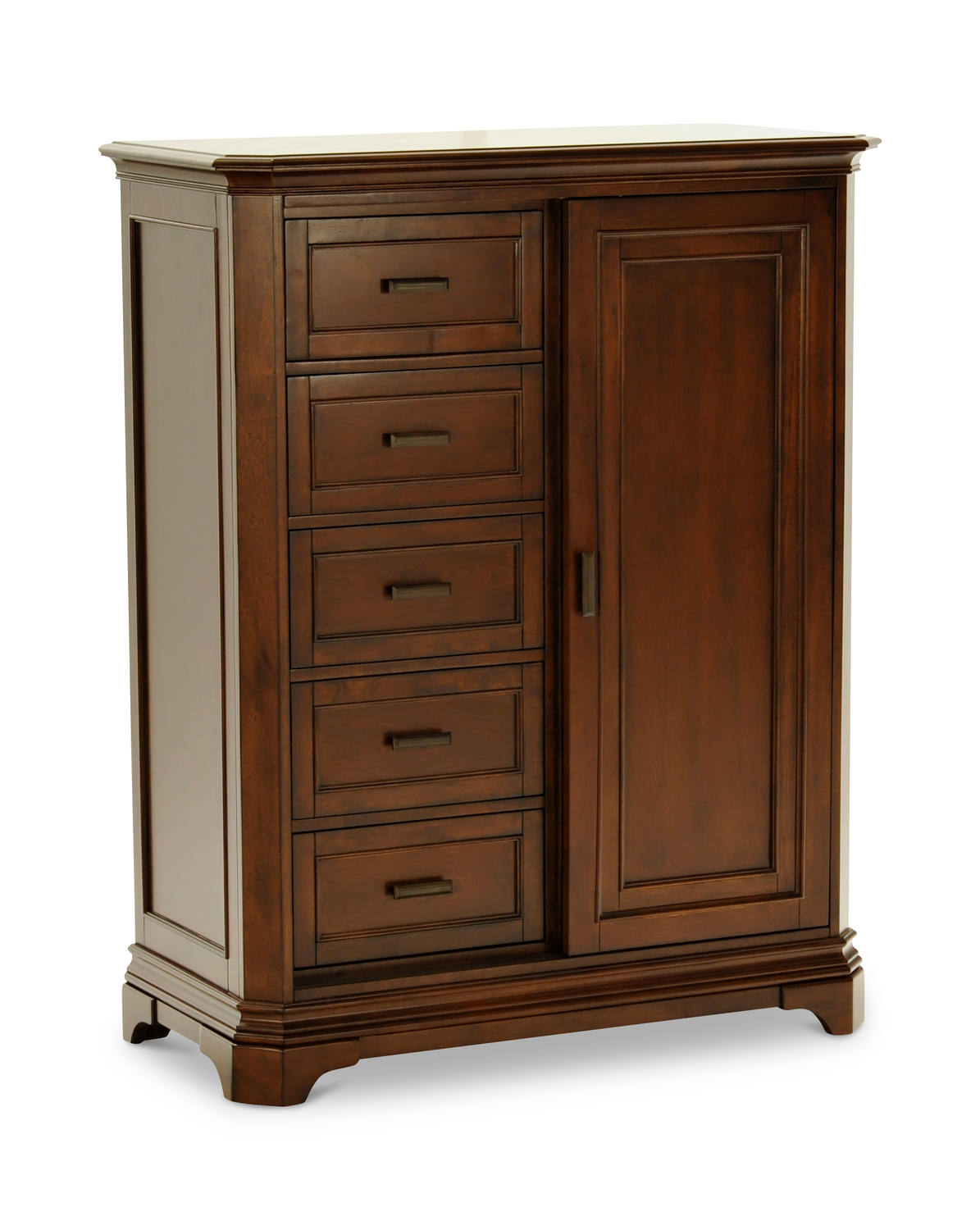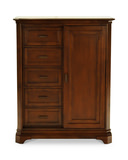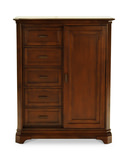 The Monroe bedroom collection features traditional classic styling in a rich warm cherry finish. The gentleman's chest has five small drawers and a door compartment. The top drawer is felt lined. The door compartment also has storage versatility with three moveable shelves and a closet rod behind the door. Plus the bottom drawer is cedar lined. The drawers feature English dovetail front and back construction with full extension drawer glides for durability and care free use. The burnished bronze hardware adds to the beauty of the collection.
Features
Warm Cherry Finish
Cherry Veneers And Solid Hardwood Construction
English Dovetail Drawer Construction
Full Extension Drawer Glides
Top Drawer Is Felt Lined
Bottom Drawer Is Cedar Lined
Three Adjustable Shelves Behind The Door
Burnished Bronze Finished Hardware
Dimensions
Additional Attributes
Category: Master Bedroom
Color/Finish: Dark, Medium
Material: Cherry, Hardwood
Style: Traditional
Type: Chest
Collection: Monroe Collection
Sku : 760861
Sale $799.99
Reg. $1,339.99
Enter ZIP Code to Check Availability and to add this item to your cart.
Shipping & Availability
Delivery
Please enter zip code above to view delivery information.
Available for Pickup In
Please enter zip code above to view availability.
Displayed In
Minneapolis/St. Paul
Minnesota
North Dakota
South Dakota
Iowa
Also in this Collection
This item is also available in these packages