Stratford Full Slat Bedroom Suite with Low Profile Footboard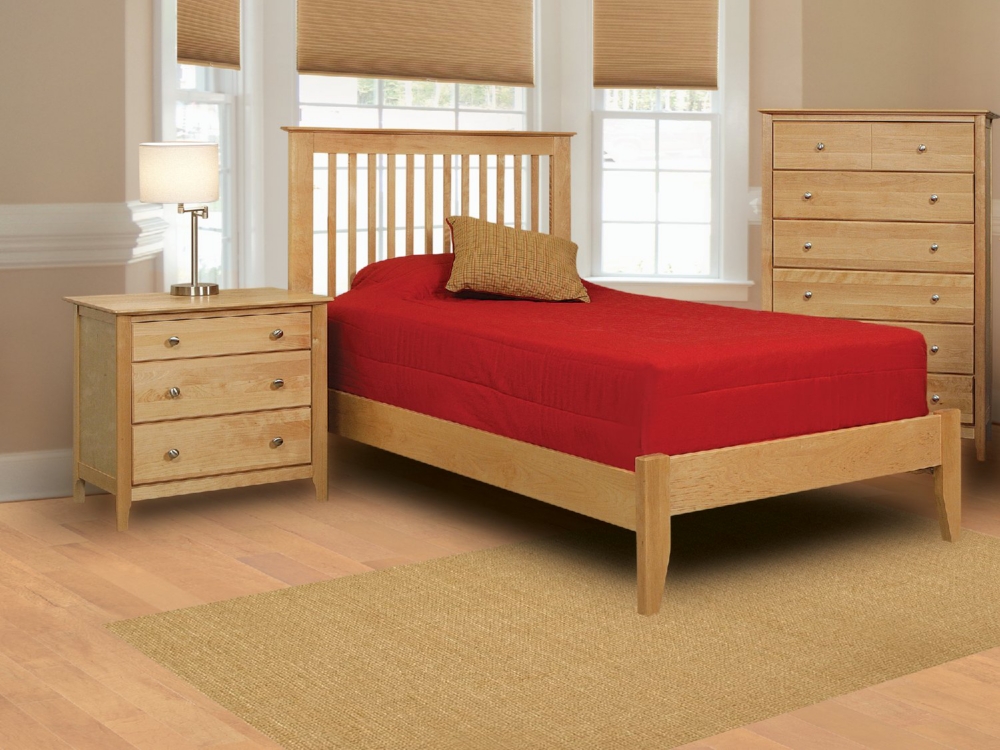 View larger and additional images
This beautiful bedroom set offers a minimalist design with a sleek contemporary flair. The beautiful wood grain and light golden hue of the birch wood is highlighted with a natural finish for just a hint of shine. The collection features four corner English dovetail drawer construction and full extension drawer glides for maximum carefree storage. The silver finished hardware accents the natural finish. The full slat bedroom suite includes slat bed with low profile footboard, dresser, mirror and nightstand. Also available in twin size.
Features
Solid Birch Case Tops, Drawer Fronts & Face Frame
Natural Finish
M4 Hardware
Full Extension Drawer Glides
4 Corner English Dovetail Drawer Construction
Special Order Finishes And Handles Available
Made In The Usa
Twin 9910488
Additional Attributes
Collection: Stratford Ii
Color/Finish: Light
Material: Birch
Size: Full
Style: Casual, Contemporary/Urban, Transitional
Type: Spindle/Slat
Sku: 9910497
Sale $1,749.99
Reg. $2,499.99
Enter ZIP Code to Check Availability and to add this item to your cart.
Shipping & Availability
Delivery
Please enter zip code above to view delivery information.
Available for Pickup In
Please enter zip code above to view availability.
Displayed In
Minneapolis/St. Paul
Also in this Collection
This item is also available in these packages