Brookfield Bar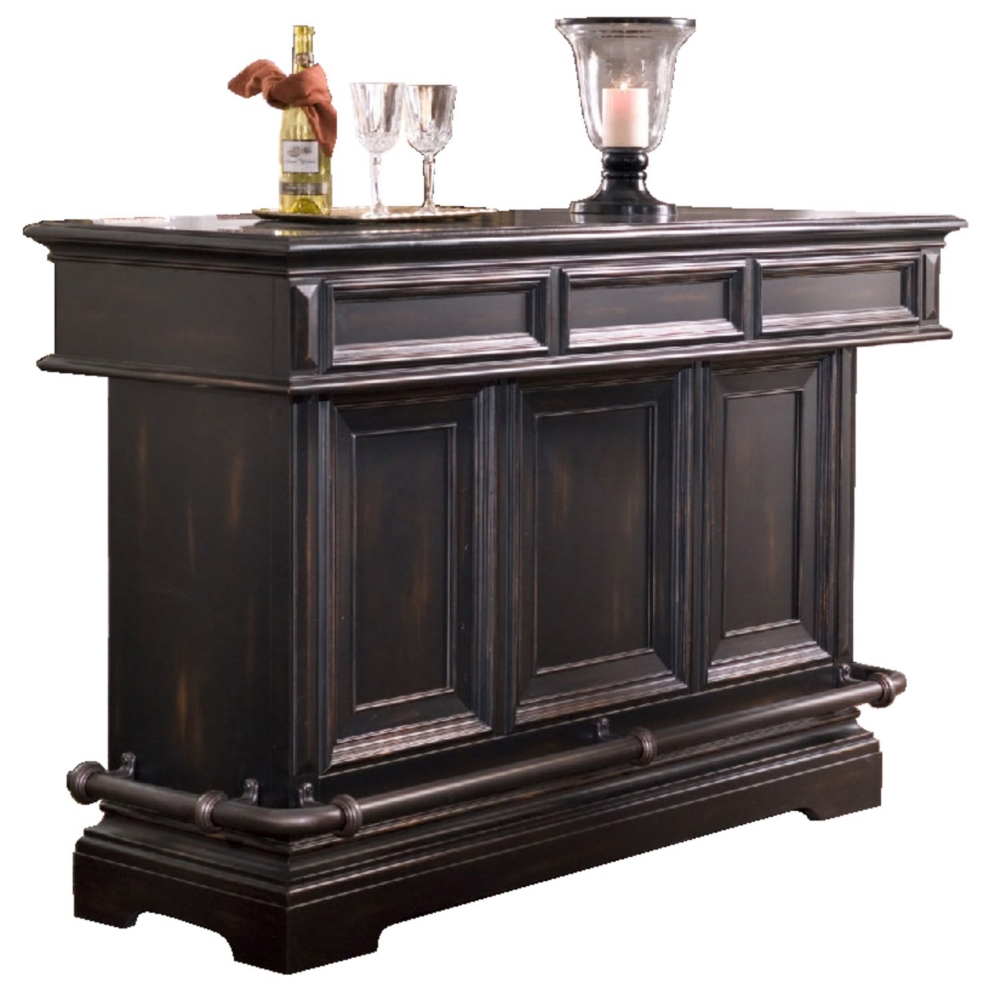 View larger and additional images
The Brookfield bar is 65" long and 42" tall. Feature granite top with locking storage areas, service drawers and stemware storage. Rich rubbed black finish works anywhere.
Features
Laminated Granite Top
Locking Storage
Stemware Rack
Brass Foot Rail
Dimensions
Additional Attributes
Color/Finish: Dark
Style: Casual, Transitional
Wood: Hardwood
Sku: 2930113
Sale $1,499.99
Reg. $2,199.99
Enter ZIP Code to Check Availability and to add this item to your cart.
Shipping & Availability
Delivery
Please enter zip code above to view delivery information.
Available for Pickup In
Please enter zip code above to view availability.
Displayed In
Minneapolis/St. Paul
Minnesota
Wisconsin
North Dakota