Mission Oak Coat Rack - Medium Cherry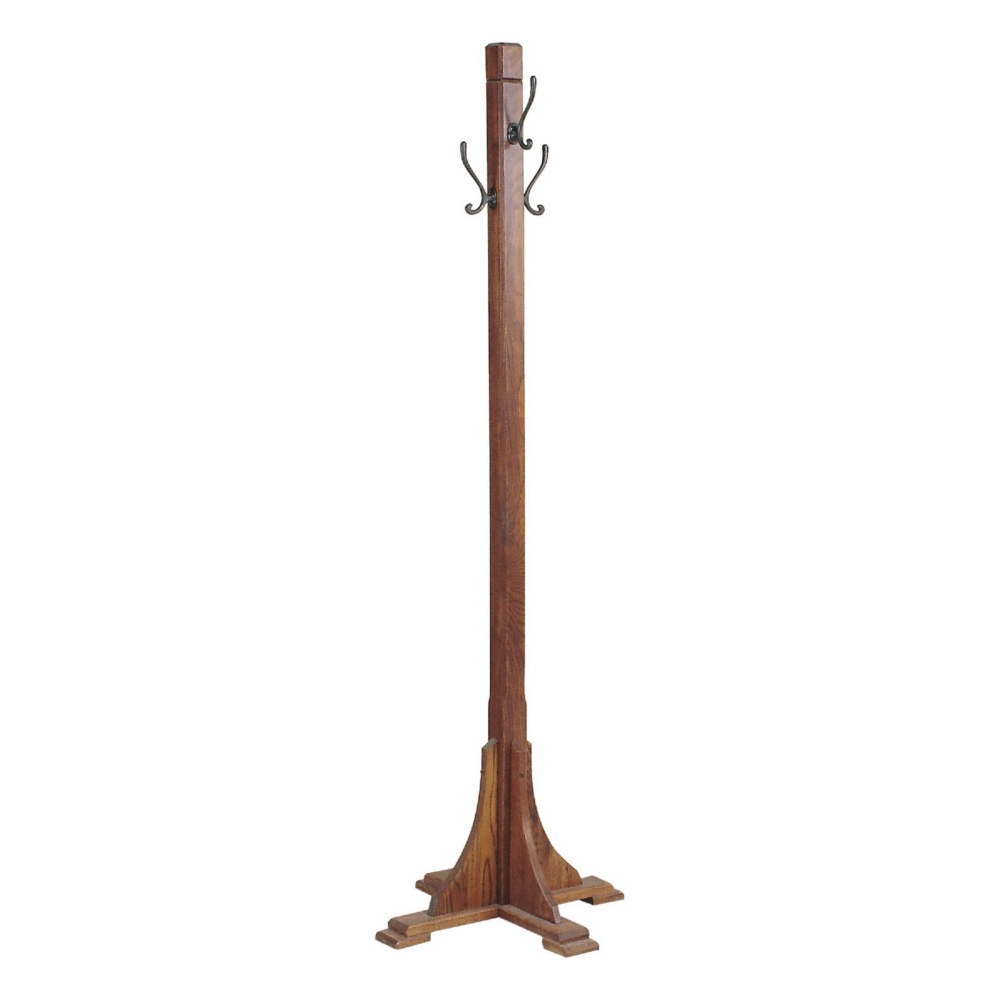 View larger and additional images
Classic mission style coat rack crafted of solid oak and oak veneers with a medium cherry finish. Footed pedestal base and iron hooks. Slender enough to fit in the smallest of corners. 24"W x 24"D x 70"H. Some assembly required.
Features
Also Stocked In Light Oak
Heavy Duty, Can Hold Heavy Coats
Dimensions
Additional Attributes
Color/Finish: Medium
Material: Wood
Style: Mission
Sku : 2120770
Sale $99.99
Reg. $159.99
Enter ZIP Code to Check Availability and to add this item to your cart.
Shipping & Availability
Delivery
Please enter zip code above to view delivery information.
Available for Pickup In
Please enter zip code above to view availability.
Displayed In
Minneapolis/St. Paul
Minnesota
Wisconsin
South Dakota
Iowa