Sedona Hat Rack w/Mirror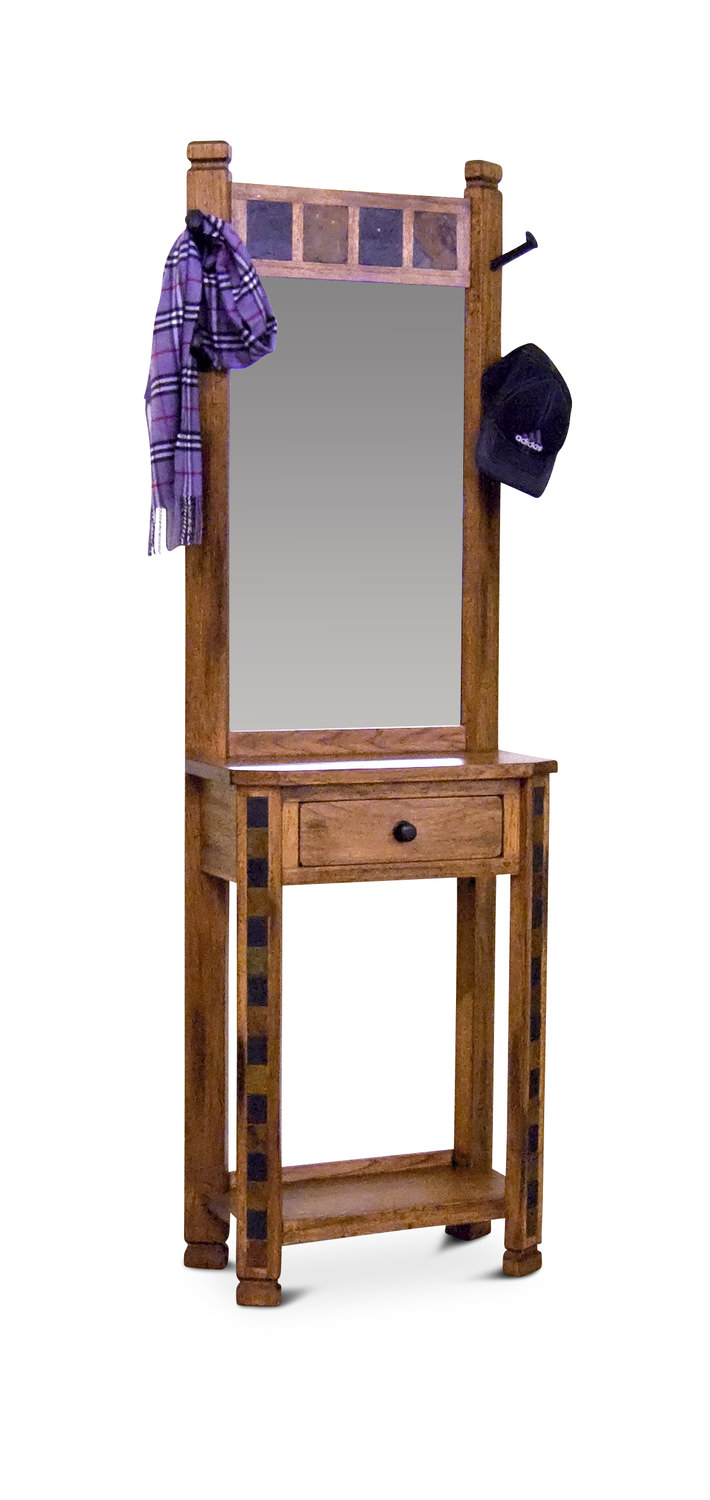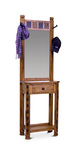 The Sedona entry table/hat rack is perfect for everyday living that is natural, earthy and rustic. A slender yet tall design that will fit within a narrow space but still offers the functionality and presence you need. Measures 24"W x 12"D x 78"H. Features four railroad spike hooks for hats and a small tabletop space and drawer to hold your keys, wallet and phone. Constructed of heavily distressed solid oak and veneers with a rustic oak finish and natural slate inlay detail.
Features
Nice Slate Detailing
Great Entry Piece
Fits Into Small Spaces
Drawer For Storage
Dimensions
Additional Attributes
Color/Finish: Medium
Material: Wood
Style: Cottage/Country, Casual, Country/Cottage
Sku : 2121321
Sale $332.49
Reg. $499.99
Enter ZIP Code to Check Availability and to add this item to your cart.
Shipping & Availability
Delivery
Please enter zip code above to view delivery information.
Available for Pickup In
Please enter zip code above to view availability.
Displayed In
Minneapolis/St. Paul
Minnesota
Wisconsin
North Dakota
South Dakota
Iowa