Carlin Sofa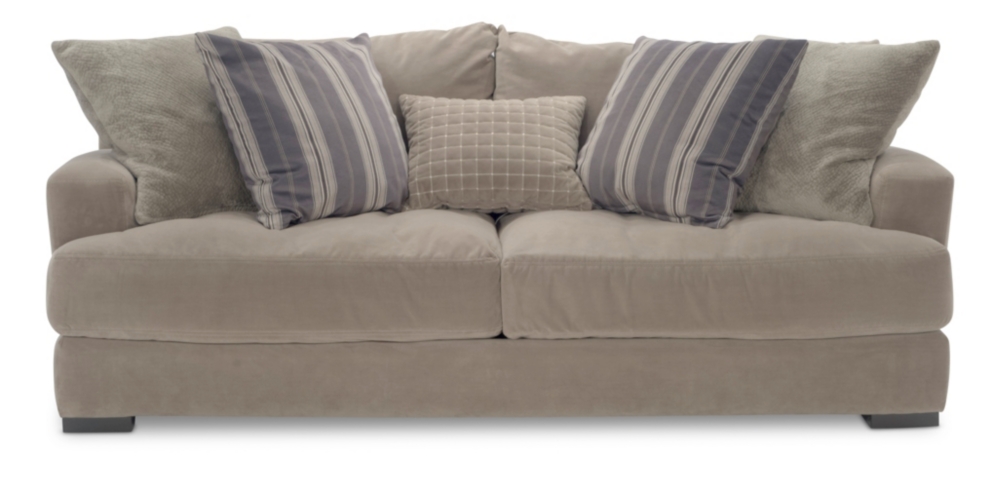 View larger and additional images
Designed for relaxing and entertaining, the Carlin upholstery collection will bring a contemporary style to your home's living space. The ample loose back pillows look great with the generous recessed track arms and low exposed wood block feet. Super plush seat cushions ensure a cozy nestle-in comfort second to none. Group pieces include a sofa, chair and storage cocktail ottoman. 100's of custom order options are available with numerous fabric combinations to choose from.
Features
Hardwood Frame
Steel Spring Suspension
High Resiliency Foam
Padded Front & Sides
Custom Orders Welcome
Dimensions
Additional Attributes
Color: Black/Gray
Custom Orders: Available
Material: Fabric
Size: 88" and less
Style: Casual, Contemporary/Urban
Type: Stationary
Collection: Carlin Upholstery Group
Sku : 3015660
Sale $899.99
Reg. $1,299.99
Enter ZIP Code to Check Availability and to add this item to your cart.
Shipping & Availability
Delivery
Please enter zip code above to view delivery information.
Available for Pickup In
Please enter zip code above to view availability.
Displayed In
Minneapolis/St. Paul
Minnesota
Wisconsin
North Dakota
South Dakota
Iowa