French Quarters II One Drawer Nightstand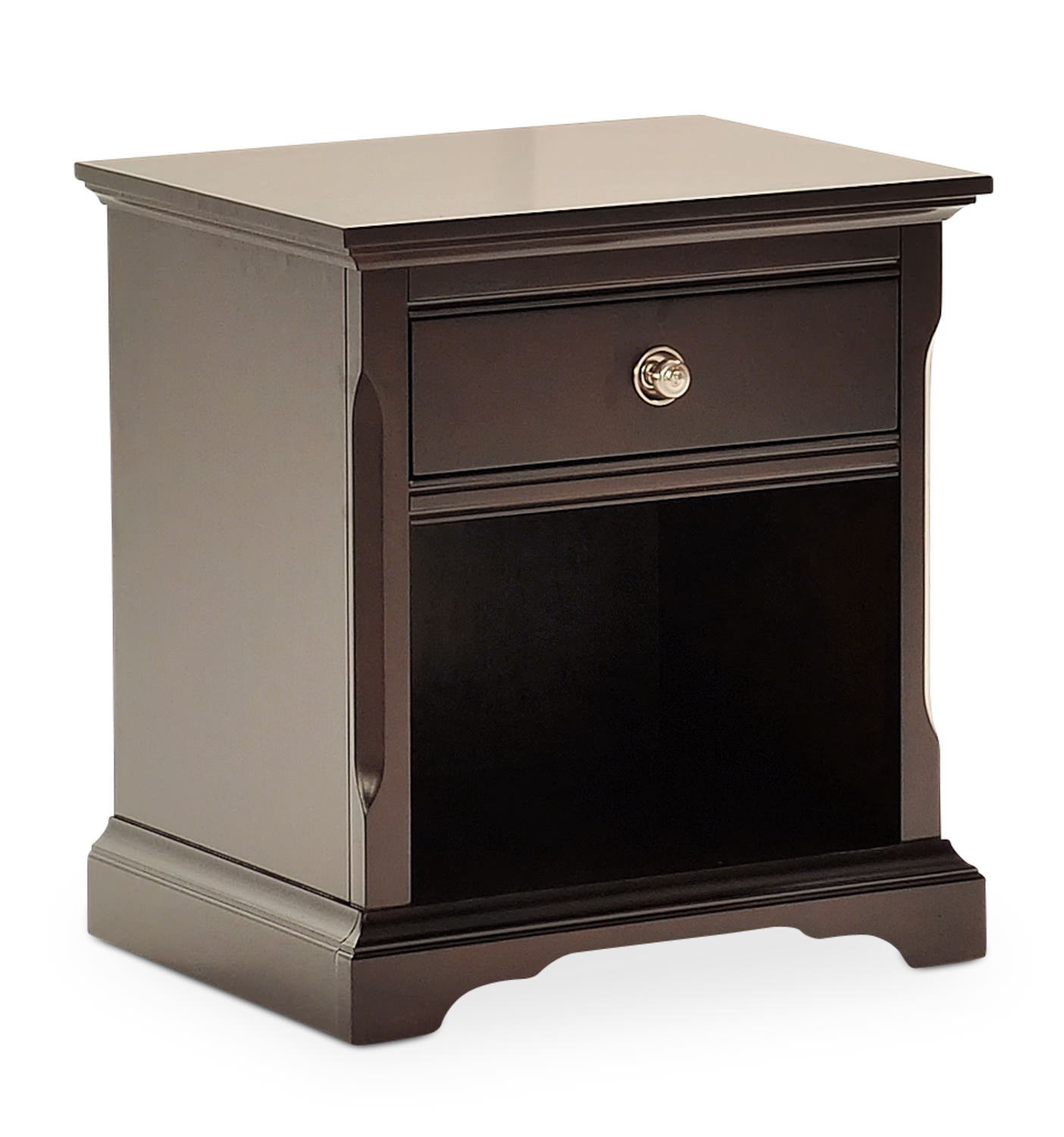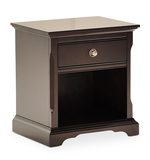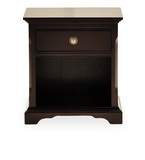 The French Quarters collection is a beautiful blend of updated traditional and contemporary styles. The deep, dark cherry finish adds to its simple elegance. The one drawer nightstand features full extension drawer glides for additional storage and five box drawer construction for durability. Plus, it feature a tinted interior. Brushed nickel drawer pulls accent each drawer, finishing the transitional appeal of the collection.
Features
Birch Veneer,poplar Solids
Dark Cherry Finish
Full Extension Glides
English Dovetail Drawer Glides
Dimensions
Additional Attributes
Category: Master Bedroom
Color/Finish: Dark
Material: Hardwood
Style: Casual, Contemporary/Urban, Transitional
Collection: French Quarters Ii Coll.
Sku : 1031251
Sale $219.99
Reg. $359.99
Enter ZIP Code to Check Availability and to add this item to your cart.
Shipping & Availability
Delivery
Please enter zip code above to view delivery information.
Available for Pickup In
Please enter zip code above to view availability.
Displayed In
Minneapolis/St. Paul
Minnesota
North Dakota
South Dakota
Iowa
Also in this Collection
This item is also available in these packages