Hallmark 6 Piece Leather Power Recline Sectional (2 Reclining Seats, 1 With Power)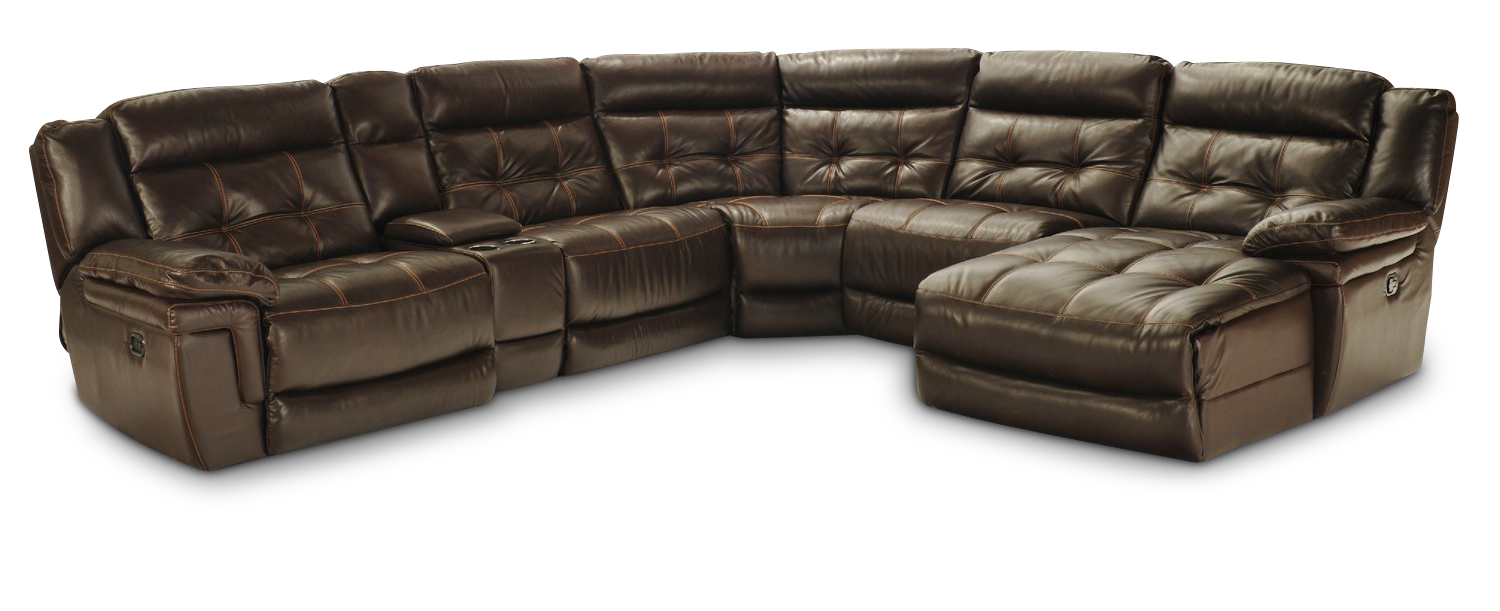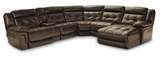 The Hallmark reclining leather collection will become an instant hit in your living room, family room or home entertainment room. Designed for comfort as well as style, the set features an assortment of modular pieces that can be used to build a sofa group, sectional or theater seating. Power is an option with all of the reclining pieces. Stocked in a rich mahogany leather but it is available to custom order from numerous other leather choices.
Features
Leather Where You Touch
Heavy Duty Mechanisms
Engineered & Hard Wood Frame
High Resiliency Foam
Cupholders & Storage In Consoles
Fully Padded Frame
Custom Orders Welcome
D 148" W 136" D 66" H 40"
Additional Attributes
Color: Brown/Tan/Taupe
Custom Orders: Available
Material: Leather
Style: Contemporary
Type: Reclining
Collection: Hallmark Sectional Group
Sku : 9946393
Semi-Annual Leather Sale
Sale $3,599.94
Sale $3,899.94
Reg. $5,749.94
Enter ZIP Code to Check Availability and to add this item to your cart.
Shipping & Availability
Delivery
Please enter zip code above to view delivery information.
Available for Pickup In
Please enter zip code above to view availability.
Displayed In
Minneapolis/St. Paul
Minnesota
Wisconsin
North Dakota
South Dakota
Also in this Collection
This item is also available in these packages