Spring Rose Twin Princess Canopy Bedroom Suite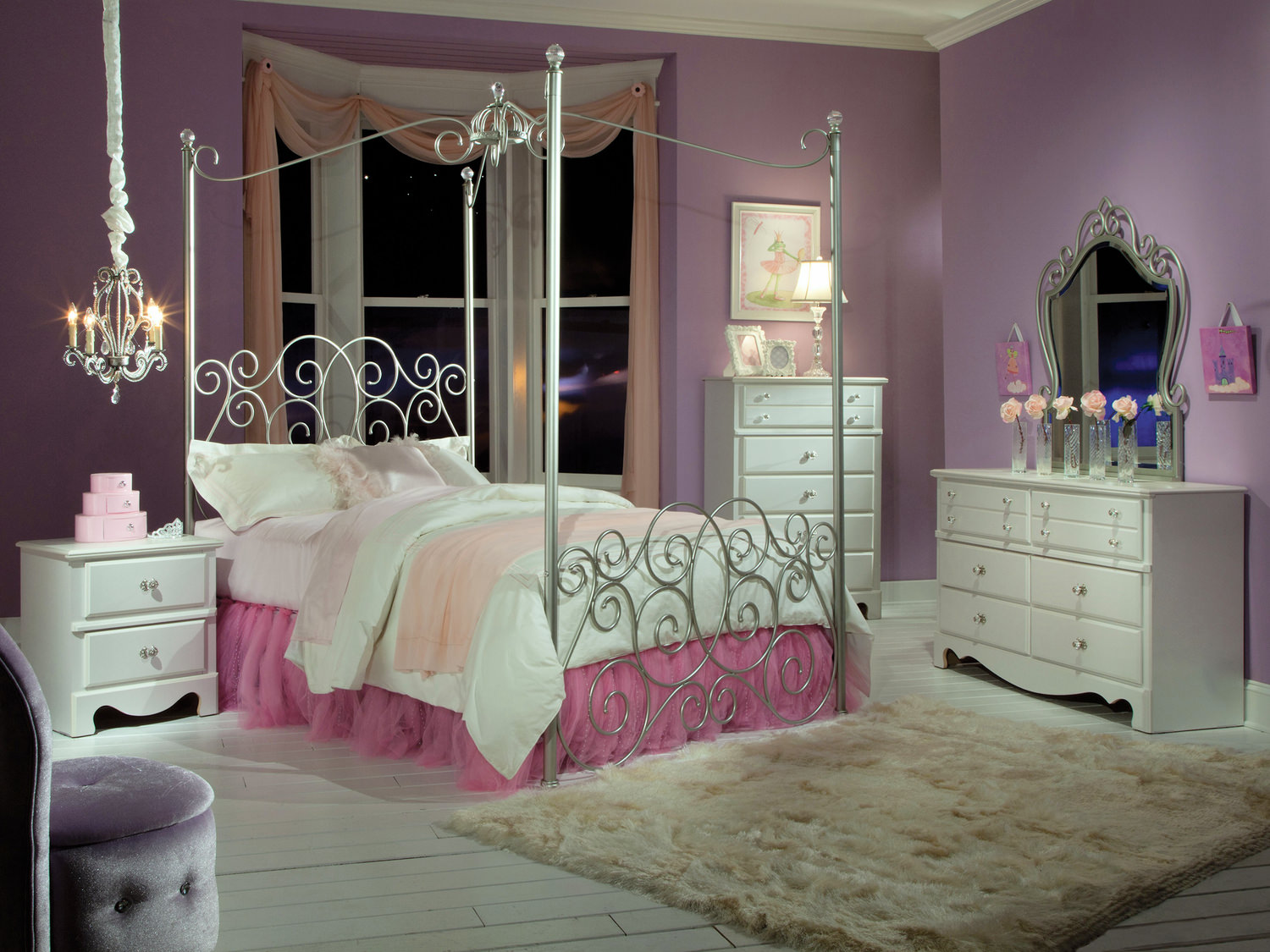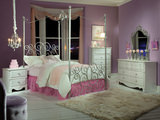 The Spring Rose twin canopy bed has a Victorian style. The headboard and footboard feature open delicate motifs with a crown canopy. The silver metal tubing provides a sturdy foundation for this charming bed. Additional pieces are constructed of wood products with simulated wood grain laminates. The ivory pearl finish is beautifully accented with silver toned hardware. The knobs are clear with a silver back plate. The drawers feature French dovetail drawer joinery. Side roller glides provide smooth operation and ease. Made in the USA. The bedroom suite includes bed, dresser, mirror and nightstand. Also available in full size.
Features
Canopy Poster Bed With Acrylic Finials
Open Scrolled Head/footboard
Canopy Frame With Crown Support
Silver Metal Tubing
Wood Products With Simulated Wood Grain
Ivory Pearl Finish
Silver Toned Hardware
French Dovetail Drawer Joinery
Available In Full Size
Additional Attributes
Color/Finish: Light
Material: Other
Size: Twin
Style: Traditional
Type: Canopy
Collection: Spring Rose Collection
Sku : 9977340
Sale $799.99
Reg. $1,339.99
Enter ZIP Code to Check Availability and to add this item to your cart.
Shipping & Availability
Delivery
Please enter zip code above to view delivery information.
Available for Pickup In
Please enter zip code above to view availability.
Displayed In
Also in this Collection
This item is also available in these packages