Bolero Leather/Upholstery Side Chair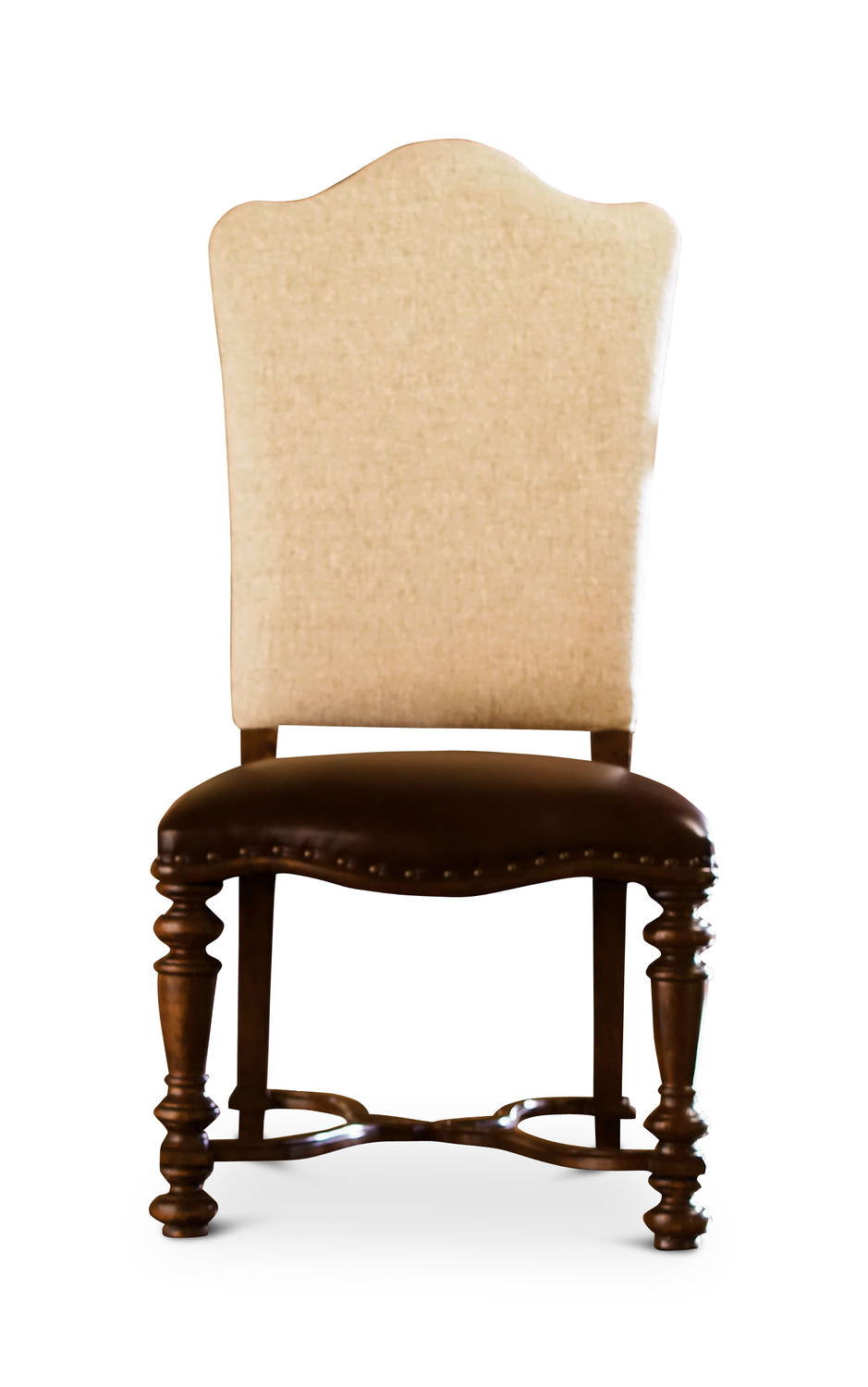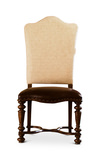 Create a striking setting in your home with help from the Bolero collection. The dining pieces carry a warm Old World finish and feature flowing cherry, maple and walnut marquetry as well as swirling antique brass metalwork, each detail provoking a sense of sophistication. In addition, the minimal carvings add an artfulness while the rich leather and gentle curves establish an elegant quality to the overall look. Dramatic, yet, simply stunning, the Bolero collection is bound to ring Spanish beauty into your home. This dining chair features an upholstered front and outback with a leather seat with decorative nail head trim. China and hutch are available with this dining group.
Features
Fully Upholstered Front And Outback
Leather Seat
Decorative Nail Head Trim
Scrolled Shaped Arm
Arm Height 26"
Dimensions
Additional Attributes
Color/Finish: Dark
Style: Traditional
Wood: Cherry, Maple, Walnut
Collection: Bolero Dining
Sku : 5030867
Sale $379.99
Reg. $549.99
Enter ZIP Code to Check Availability and to add this item to your cart.
Shipping & Availability
Delivery
Please enter zip code above to view delivery information.
Available for Pickup In
Please enter zip code above to view availability.
Displayed In
Wisconsin
Also in this Collection
This item is also available in these packages