Olivier 2 Piece Modular Sectional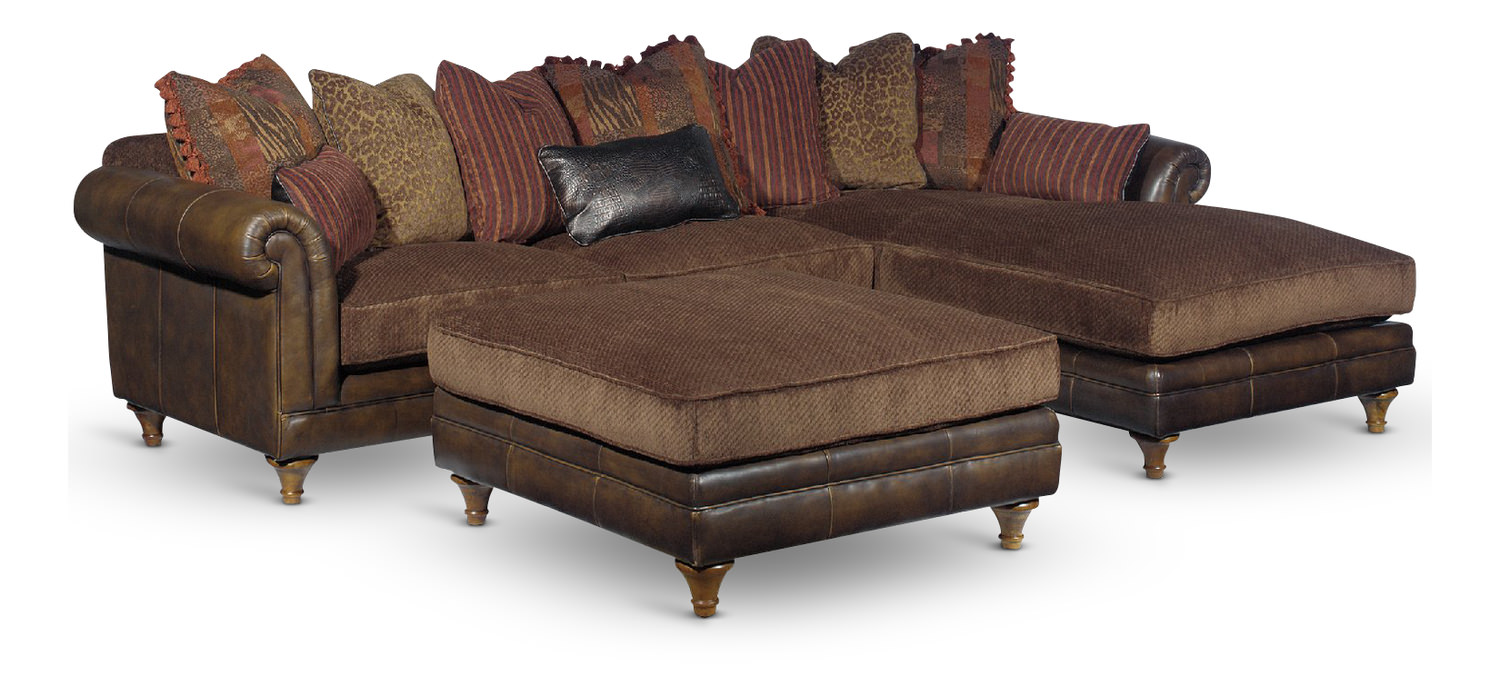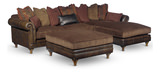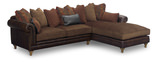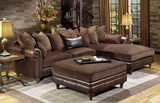 Clothe your room in lavish traditional elegance with the Olivier collection. These sumptuous pieces are richly upholstered in two-tone brown leather and fabric and adorned with sophisticated turned feet for an unforgettable, ornate look. Scattered toss pillows complete the soft and supportive back of the 2 piece modular sectional, as well as adding a splash of contrasting color making it perfect for outfitting your room for both entertaining and lounging. A group matching 42" square cocktail ottoman is also stocked. Custom orders are not available with this group.
Features
Leather & Fabric Combination
Engineered & Hard Wood Frame
8-way Hand Tied Coil Base
Down Blend & Coil In Cushions
Custom Orders Not Available
D 124" W 82" D 45" H 38"
Additional Attributes
Color: Brown/Tan/Taupe
Material: Fabric, Leather
Style: Traditional
Type: Stationary
Collection: Olivier Leather Group
Sku : 9926242
Semi-Annual Leather Sale
Sale $2,699.99
Sale $2,999.99
Reg. $4,299.99
Enter ZIP Code to Check Availability and to add this item to your cart.
Shipping & Availability
Delivery
Please enter zip code above to view delivery information.
Available for Pickup In
Please enter zip code above to view availability.
Displayed In
Minneapolis/St. Paul
Minnesota
Wisconsin
North Dakota